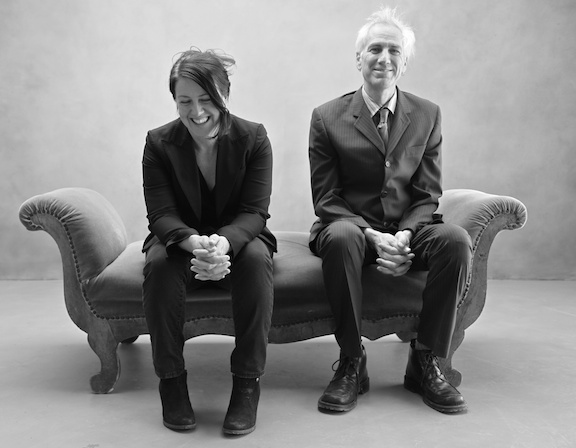 "Art Of Flying doesn't bother labeling themselves, getting down to the business of writing songs" J Simpson, "divide & conquer"
"Atmospheric, voraciously eclectic, momentarily Floydian … & thoroughly brilliant" — the Eugene Weekly
"David Costanza and Anne Speroni craft immense and ethereally lo-fi soundscapes …a deftly prolific knack for poetic songwriting meets gorgeous musicianship." — Alex de Vore, Santa Fe Reporter
Over the past 35 years, Art of Flying has been many things — but it has always begun with the musical confluence of Anne Speroni and David Costanza.
There are no easy reference points for the Art of Flying; critics call them at first "clear & bright" & then in the next sentence, "creaky & weird." Italian magazine BLOW-UP called them "the best-kept secret in American music of the new century."
And yet the music of Art of Flying is neither now nor then. It's being knee-to-knee on a dusty floor in a captivated room. It's a secret — a good one —satisfying to whisper to the next deserving person.
Speroni and Costanza write separately, but after playing together for over three decades, they speak the same musical language. Based in Taos, New Mexico, the project attracts collaborators from around the world who recognize the life-affirming nature, the lived creative experience, of Art of Flying: the creation of music for the sake of the art.
The Art of Flying who created Escort Mission adds Max Moulton (drums, mandolin) & Kevyn Gilbert (guitar) to the AoF constant that is Anne Speroni (bass, vocals) and David Costanza (guitar, vocals). Like Anne and David, Max and Kevyn are something of a lifelong musical partnership, starting out together as country-punk kids in a small mountain town in the 90s.
Together, the four of them keep each other honest, each bringing their own opinions and senses of humor and favorite baked goods to long experimental sessions in the high desert of New Mexico. From composition to production, this is Art of Flying's most collaborative album to date.
"There is a humility throughout the albums: a knowledge that we do not live long, that greatness is not given to most of us, that we can lose anything at any time, and that it's still possible, to find beauty, or maybe possible only when we know, somewhere down their in our souls, that we don't possess it. We still try and hope to possess it in some way or another; that doesn't go away, but we also know better, and learn better, and fail again. There are no pat realizations here; it's difficult no matter how you go about it, and just when you start coming to terms with it, mortality socks you in the stomach. But music will be there, even then." -Diana Senechal Take Away the Takeaway
Rolling Stone listed Art of Flying as one of its 'bands to watch' from New Mexico.